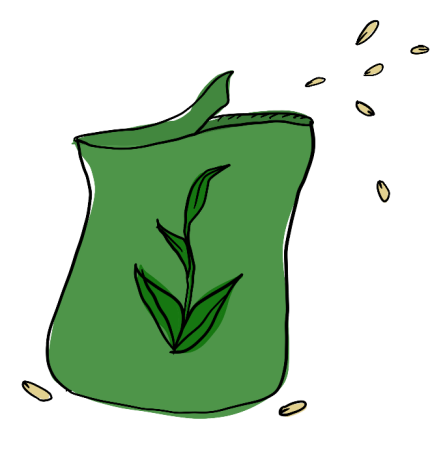 The Highlights:
Choose a location with sufficient sunlight and good drainage

Test your soil and apply compost accordingly for the most optimal results
The process for edible gardens consists of incorporating compost into the planting root zone to improve soil fertility. The purpose of this is to encourage the growth of vegetables, small fruits, and herbs. The compost aids in improving the soil's structure, providing added nutrients, improving the soil's capacity to hold water, and reducing the need for pesticides. 

When planning to grow an edible garden, the main objective is usually to maximize crop production in both quantity and quality. One should be intentional about where they plan to establish their garden, as it should not be in an area where water can easily pool (as it is low to the ground), and should have access either directly or partially to the sun. As a measure of safety and to ensure efficacy, test the soil in the selected area before establishing the garden. 

After these details are considered and implemented, compost can be applied to the area uniformly at around 1-2 inches in depth. If desired crops are salt sensitive, less compost should be applied. An increase of compost may be necessary in areas where the soil is particularly sandy and where reduced water usage is desired. Additionally, one may increase application rates if the anticipated crops are medium to heavy feeding crops (tomatoes, broccoli, etc.) and where deeper soil incorporation (about a foot deep) is possible. Keep in mind that a deeper soil incorporation in sandy soils is preferred when growing root vegetables as well. 

The soil should be raked smooth prior to planting, and should be relatively free of large clods, roots, and stones (especially if larger than 2 inches). The area should be thoroughly watered after planting, and continue to be watered consistently throughout the growing season. 

Some of the information in this article came from the Compost Research & Education Foundations' Compost Use Applications - A Return on Investment (ROI) factsheets.  The full set of factsheets can be found here.